Disclosure: Articles may contain affiliate links. As an Amazon Associate, we earn from qualifying purchases (at no additional cost to you). See our full disclosure here.
Last updated on February 20th, 2022 at 07:48 pm
Disclosure: This post is sponsored by Sivan Social. All comments and opinions are my own.
As far as my husband and sons are concerned, there are only two seasons–football season and "waiting for football" season.
I'm from Minnesota and was raised a Vikings fan. My husband is from Wisconsin, so of course, he LOVES the Packers. And, if you don't know, these two teams have a huge rivalry.
And, as hard as my husband tried to make sure our our two boys grew up Packer fans, he was only half successful. My oldest son is a Vikings fan, much to my husband's disappointment. This makes football season in our house interesting.
The family rivalry is good-natured though, and we all enjoy our Sundays with good food and our friendly football rivalry.
Over $2.2 million up for grabs when you play Super Squares
And, now we're enjoying our football season in a fun new way. We've started playing Super Squares, a game that rewards football fans just for watching games and making predictions.
It's easy and free to play, and you can win serious money! Over 2.2 million dollars in cash and prizes is up for grabs, and over $300,000 has already been given away. Super Squares will also be giving away two Rivian electric pick up trucks!
Super Squares makes watching football even more exciting! Before the game begins, you'll want to to submit your predictions. Even if you're not a football expert, you can earn points by rating ads on the app and answering questions about them.
There are even more chances to win when your friends and family play. Have them list you as their "buddy," and when they win, you win! There's nothing like a little friendly competition. (See just how easy it is to play and win here.)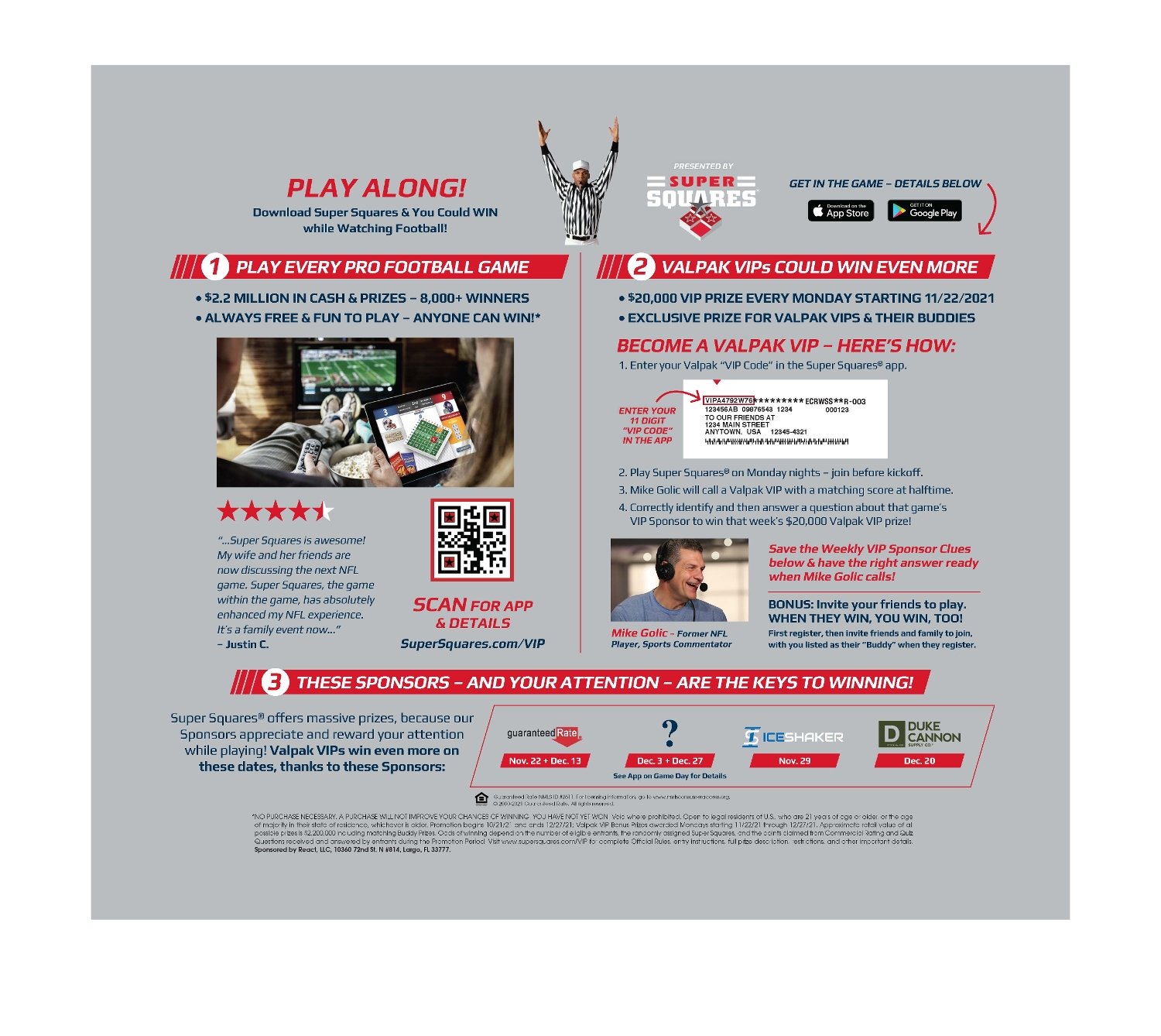 Valpak VIPs have a shot at a $20,000 bonus prize each week!
Starting November 22nd, you can be a Valpak VIP and have a chance at the $20,000 weekly bonus prize! 
All you have to do is watch for your Valpak envelope and enter your unique "VIP Code" from the envelope above your address.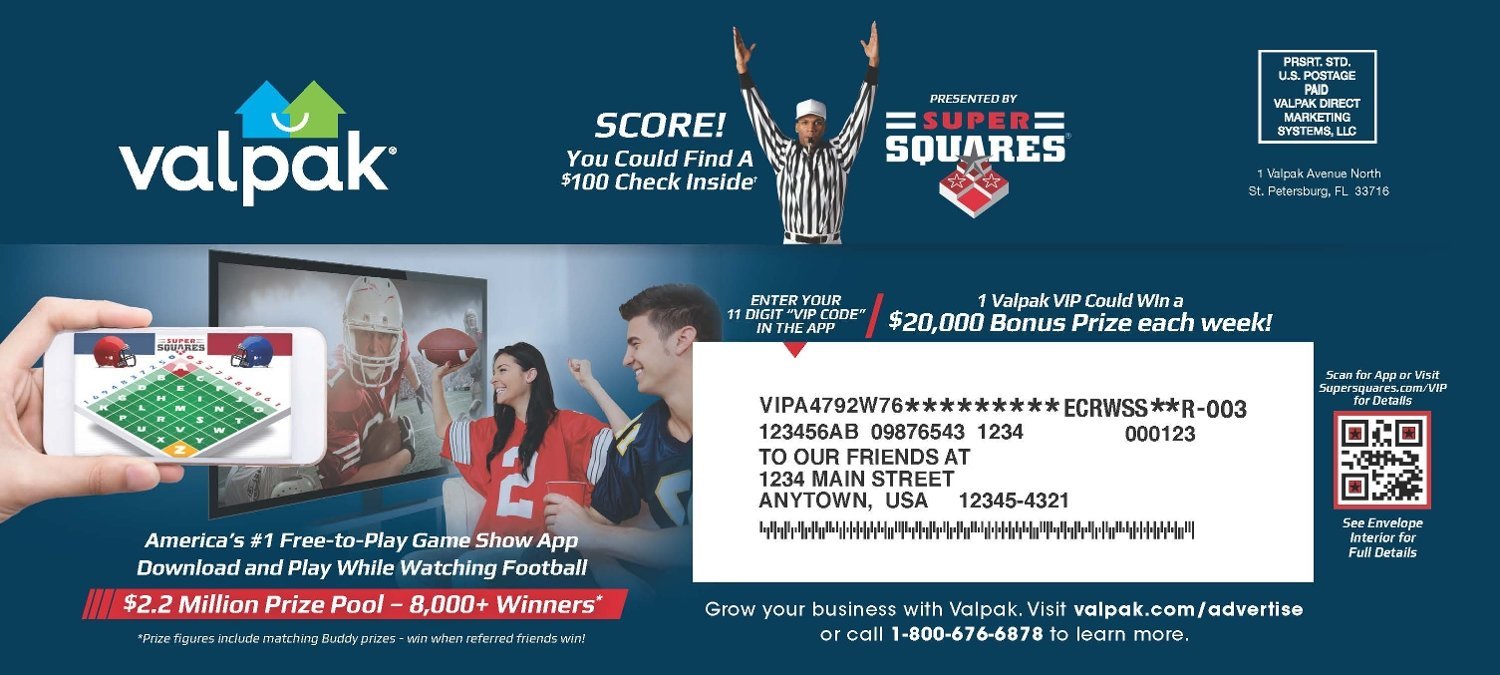 Don't miss your chance to win this amazing bonus prize–or any of the over 2.2 million dollars in cash and prizes up for grabs! Download Super Squares on Google Play or the App Store to get started today!