Disclosure: Articles may contain affiliate links. As an Amazon Associate, we earn from qualifying purchases (at no additional cost to you). See our full disclosure here.
Last updated on October 23rd, 2022 at 02:42 am
The first few days of fall are officially upon us! Many of us have already moved on to scarecrow crafts and Halloween-themed games. However, the season doesn't always need to dictate what kinds of things we do at home! We can make our own snow in the summer and learn about the layers of the sun in the winter, as long as it's fun and entertaining for everyone.
Although summer is gone, some of us may still be longing for seashells and sand. Today, we have a few educational sea-themed games that you can do with your kids to fulfill any last-minute ocean dreams. These activities are organized by grade level, so take a look below.
Print Your Ocean-Themed Games & Activities 
Just in case you want to make any of these pages reusable, print, and then laminate the pages with a lamintor like this one. Then use dry erase markers.
You can also put your printable ocean-themed games and acitivity pages into dry erase pockets. This is such an easy and affordable way to reuse your printables if you don't have a laminator. 
You can download each printable by clicking on the image. These pages will print on letter-sized (8.5×11 inch) paper, or use cardstock.
Connect the Dots PDF |
Preschool (ages 3-4)

At this point, we've probably done a ton of connect the dot worksheets with our kids! They're easy to understand without much instruction. Connect the dot games are also really rewarding when you finish them (or guess the final shape before you finish!).
Most of us don't realize that kids are practicing valuable skills when they're doing these connect the dot puzzles. For younger kids, it helps them get familiar with numbers and practicing their counting skills. It's also a great way to practice fine motor skills since you need to have a relatively steady hand to keep the final shape intact. Click the photo above to print your connect the dots pdf.
Ocean Patterns Worksheet
|
Preschool (ages 3-4)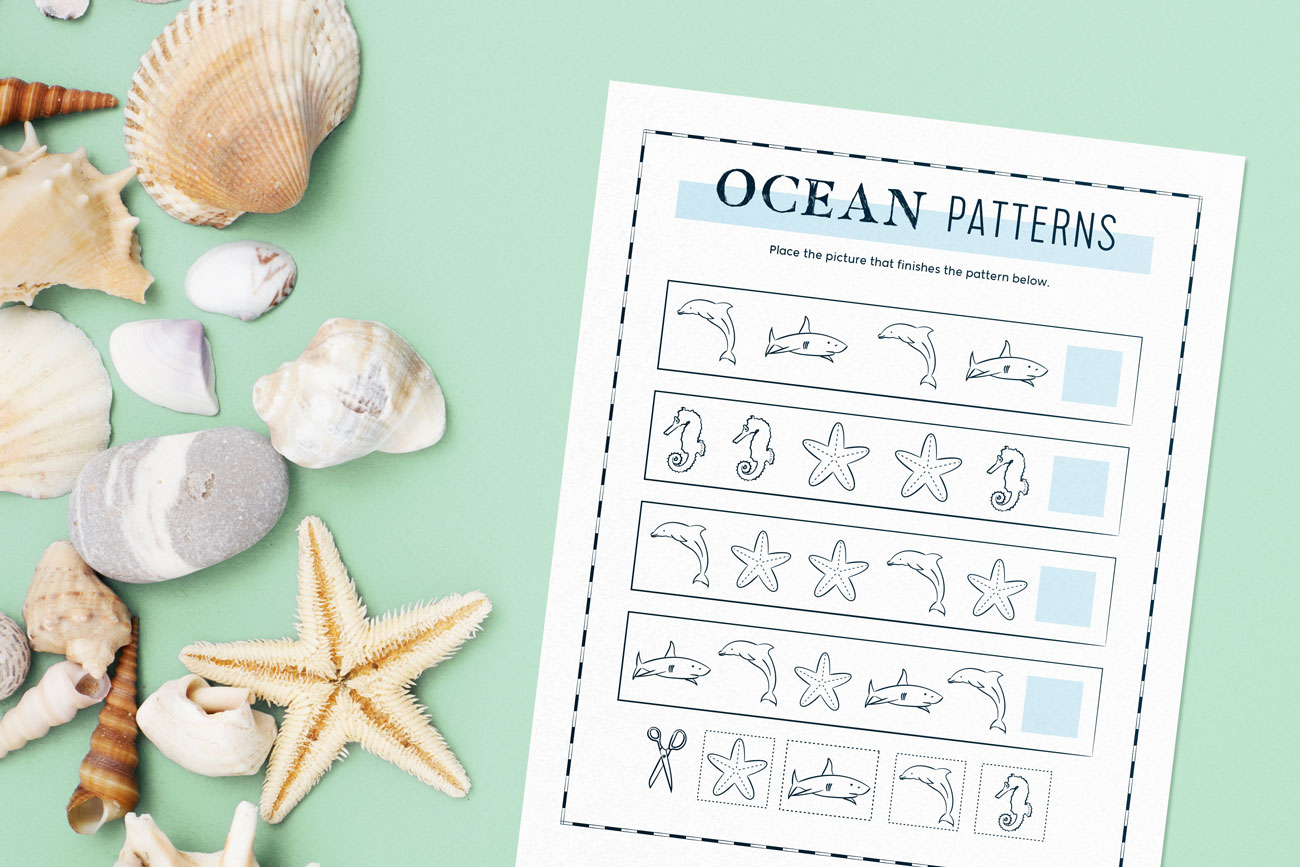 In this exercise, kids will finish the sequence of sea friends based on the current order on the page. This activity helps kids practice pattern recognition. Toddlers do this all the time! Arranging toys by color is one simple way younger kids naturally flex their patterning skills. Just click on the photo above to print the ocean patterns worksheet.
Seaside Mad Lib |
Grade K-2 (ages 5-8)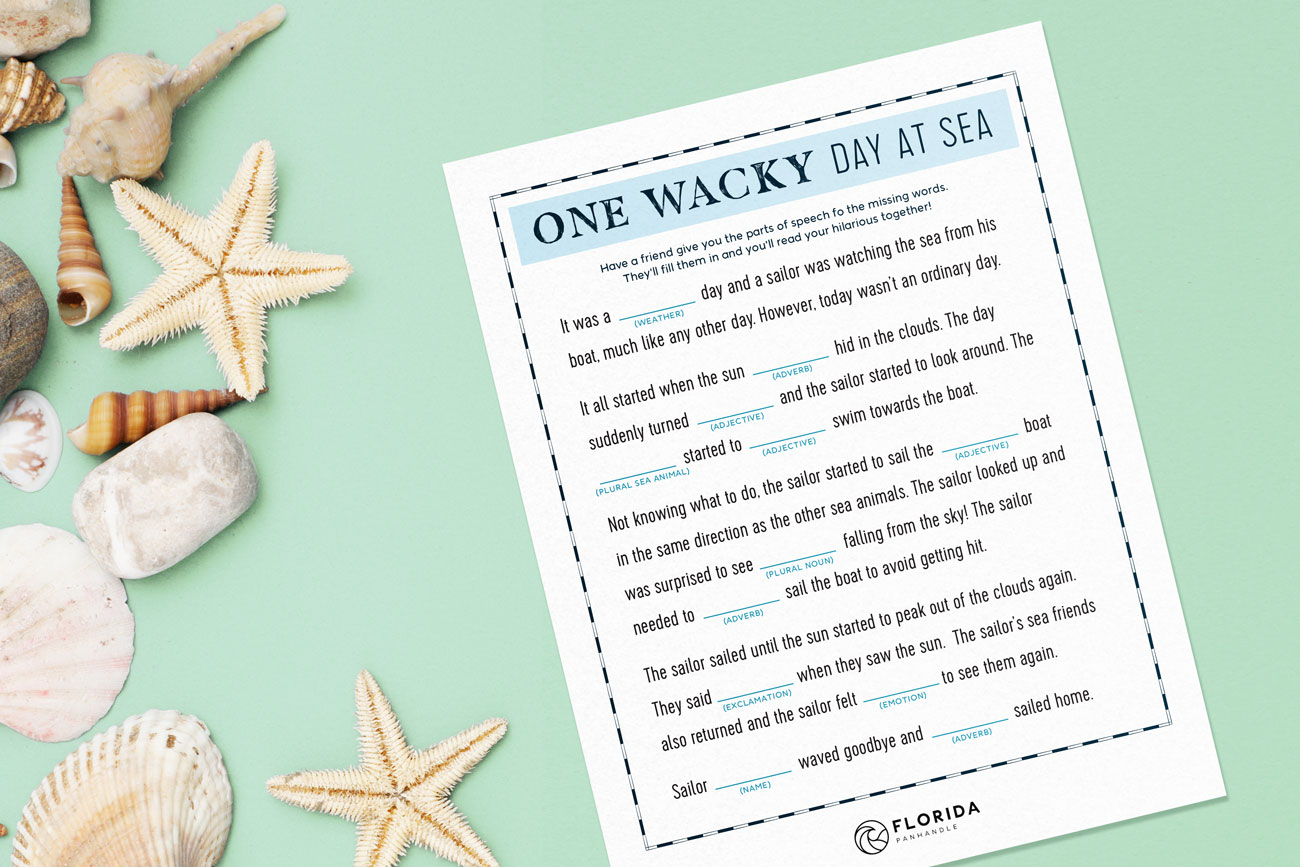 We have a few ocean-themed games for five to eight-year-olds. Let's start with Mad Libs! Mad Libs is another classic game that's easy to play with others. Your child will need to play with you or a sibling. One person asks the other for words to fill in the blank parts of the story. At the end, you'll read the final story together! The final result is normally an off-the-wall tale that doesn't make much sense.
These fill-in-the-blank stories are just as fun as they are educational. It's an easy way for kids to practice parts of speech and use their critical thinking and critical reading skills when reading the final story. If you want to take this game a step further, you can ask them what they would replace the words with so the story does sense.
Ocean-Themed Games (Activities & Printables) | #education #homeschool #free #printables #ocean
Click To Tweet
Seashell Sequencing Activity | Grade K-2 (ages 5-8)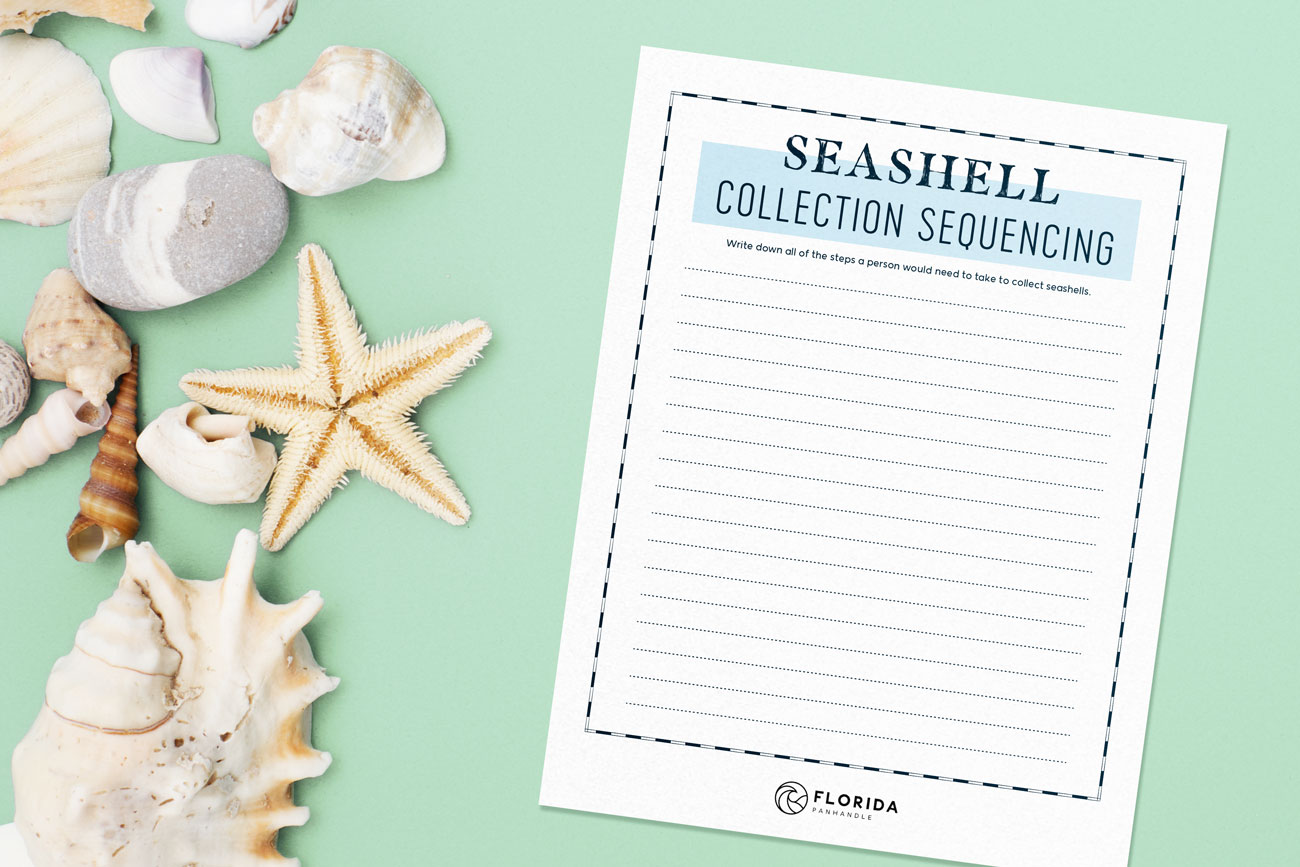 Sequencing is normally associated with the ability to understand the order of events. This is an especially important skill for storytellers. This skill is also used by programmers when they're putting together instructions for a program. One step out of place or a detail missed can be fatal to a project.
We practice sequencing every day when we tell stories and give instructions for tasks. In this activity, your kids will be giving you instructions for a task.
For this printable, there's a "seashell" collection sequencing at the top. However, you can do this activity with just about anything! You can pick up toys around the house or flowers from your backyard. 
It sounds simple enough, but most of us don't think of the small things we might miss or assume the other person will know. The key to this is following their instructions exactly as they wrote them. For example, if they told you to pick up a toy and didn't tell you to put it back in their toy box before picking up the next one, then you'll need to do just that! It may result in an armful of toys by the end, but it easily illustrates the importance of precise steps in a sequence. Click on the photo above to print the seashell sequencing activity page.
Sea Friend Symmetry Activity 
|
Grade K-2 (ages 5-8)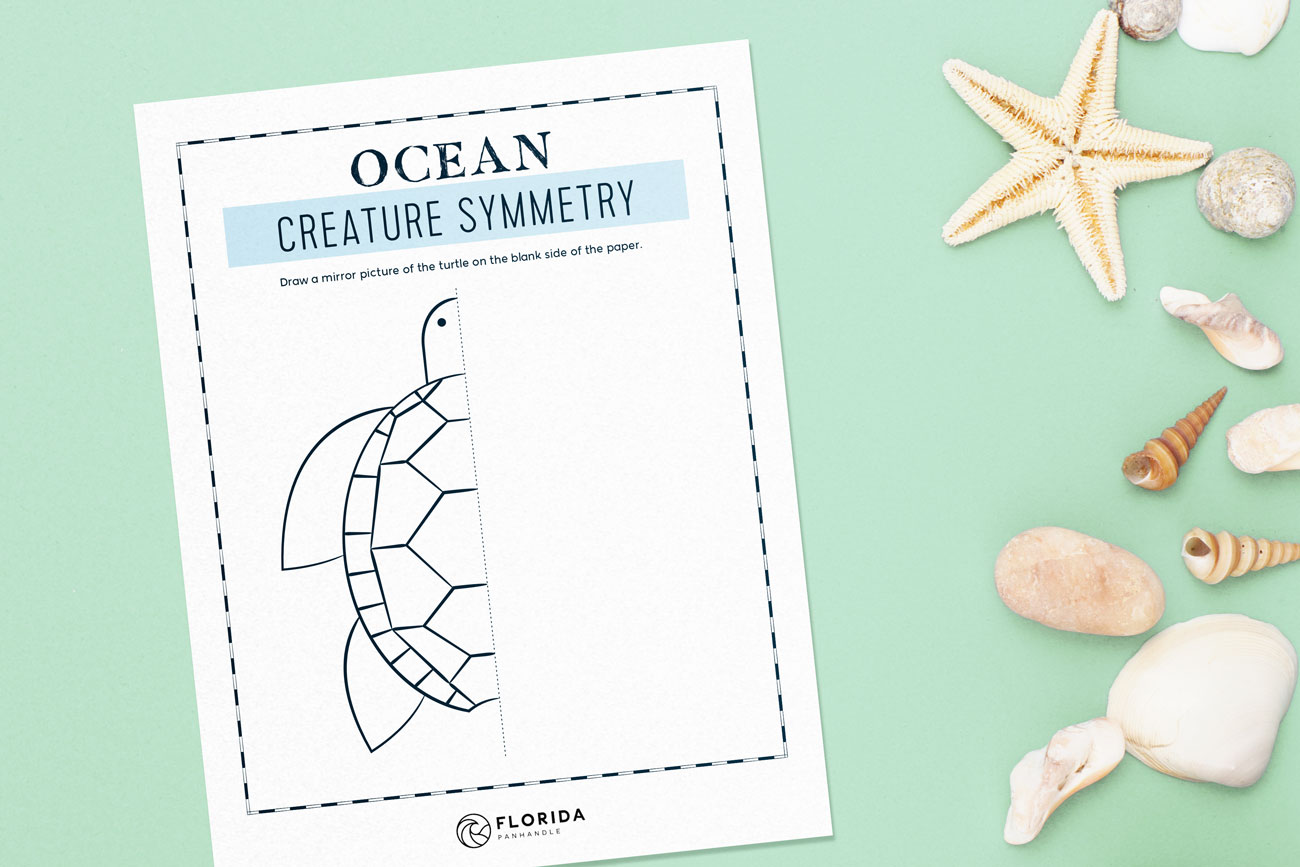 Symmetry is one math concept that's easily spotted in the world around us. We can see symmetry and shapes in things like stop signs, street lights and store signs. For this exercise, kids will put their symmetry skills to the test and recreate the other half of our sea turtle friend. In addition to practicing symmetry, they're also practicing their visualization skills. Click the photo above to print the symmetry activity page.
Treasure Hunting Game | 
Grades 3-5 (ages 9-11)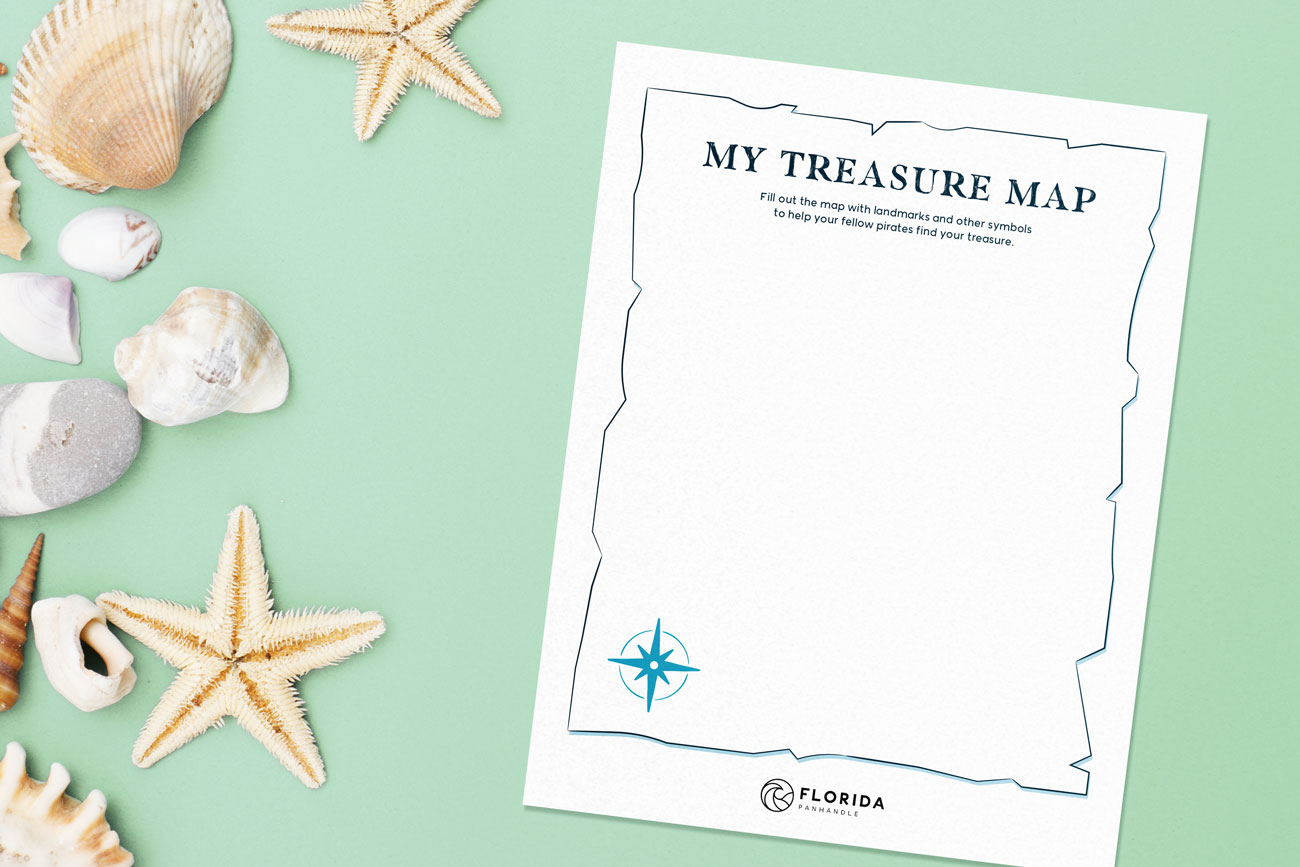 Treasure hunts are a fun way to get the kids moving and are easy to do around the house. For most of us, we'd hide something away and let our kids loose. For this activity, the kids are in control, and they're also in charge of making a pirate-worthy map for us to follow to the treasure!
Map-making is a great way for older kids to practice spatial thinking. This skill is your ability to understand your physical place in the world in relation to everything else. Kids also get to practice their navigation skills since they need to rely on their five senses to make a great map without any outside help from the internet (which probably won't be much help anyway if they're just making a map of the house!)
Help your kids make as accurate of a map as possible. You can spend time looking at paper maps, or even Google maps, to see how things like landmarks and bodies of water are represented. Once the map is made, they'll hide their treasure, and let you use your map to find it!
For extra fun, you can laminate the map or put it in a plastic sheet protector so you can continue using it for multiple treasure-finding rounds. You can even hide the treasure and let them find it based on the map they created. (Here's a laminator we like.)
Click the photo above to print the treasure hunt game page.
Ocean Observations
| 
Grades 3-5 (ages 9-11)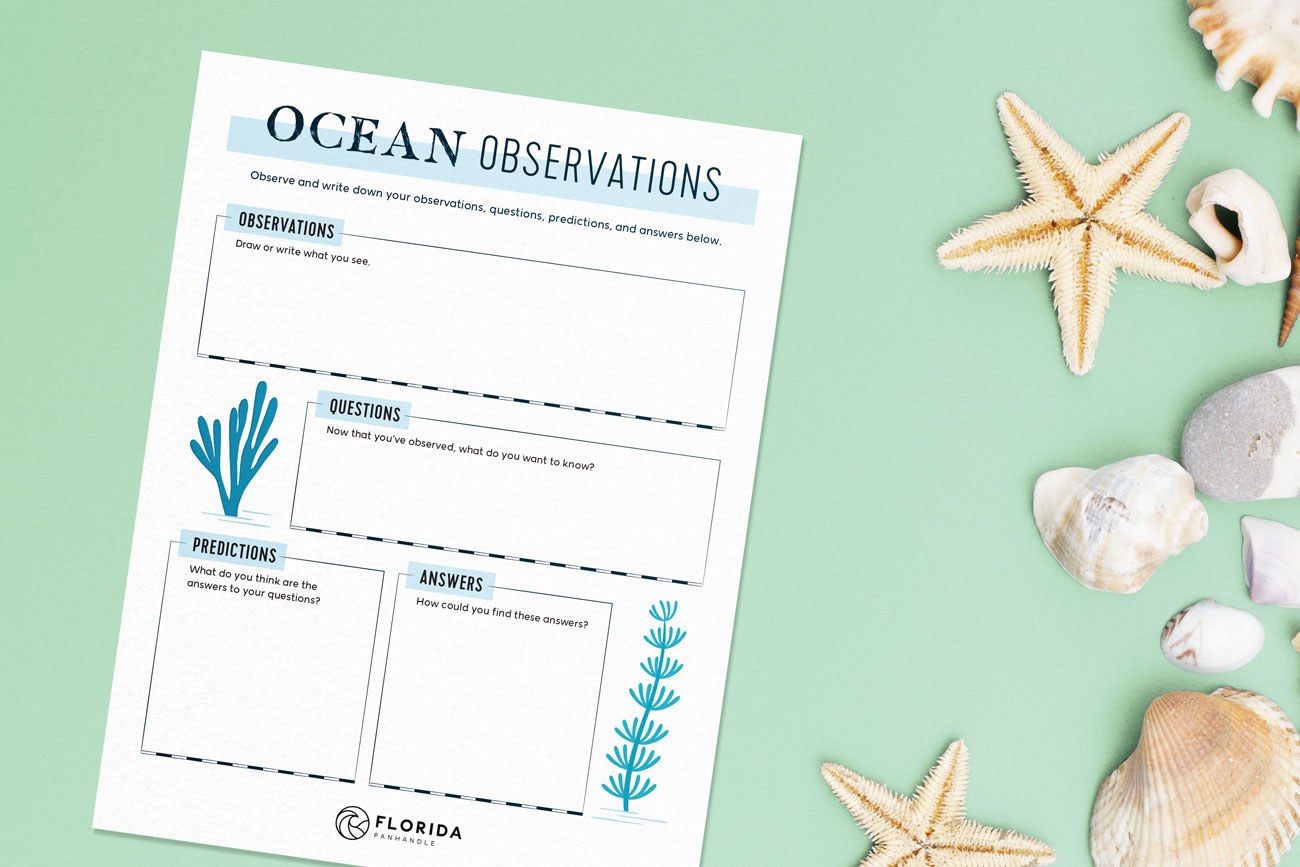 For this activity, you'll need to head to the zoo or the aquarium. If you don't have any plans for a visit soon, you can visit virtually!
With this exercise, you'll be observing an aquarium. There are many with live streams, like the Monterey Bay Aquarium. Then, you'll prep your kids for the activity you're about to do. Your goal is to watch the stream, write down your observations, questions you have about what you're watching, predictions for your questions, and ideas to test your predictions.
Challenge your kids to go beyond observing the number of animals in the stream or their colors. More complex observations could be about where the animals tend to go, or if certain animals are close to other animals.
We hope your kids love these ocean-themed games! If you're looking for even more things to do with your kids, you can try an indoor scavenger hunt or find other ways to make lasting memories with this list of 30 ideas.
Thanks to FloridaPanhandle.com for these graphics.
Also read:
Magazine I Spy Game With Printable
All About Me Worksheet Printable
Energizing Brain Breaks + a Free Printable
Beach Scavenger Hunt Printable