Disclosure: Articles may contain affiliate links. As an Amazon Associate, we earn from qualifying purchases (at no additional cost to you). See our full disclosure here.
Last updated on June 30th, 2022 at 01:15 pm
(Family Features)
Cold weather can take a real toll on your skin. Dry skin can lead to discomfort and, if neglected, can affect your skin's elasticity and trigger outbreaks of irritated skin.
Here's how to keep your skin healthy and hydrated this winter:
Drink water.
Hydrating your body from the inside out is important if you want to keep your skin healthy, supple, and soft. When you're dehydrated, the body pulls water from any source it can, including your skin. A good rule of thumb is at least eight cups of water a day. [Also read: 5 Ways to Drink More Water]
And, because staying hydrated is essential to helping the body flush toxins and maintain healthy skin, you may want to consider mobile IV therapy. This is another way to help fuel your skin with the vitamins it needs to maintain a healthy glow while ensuring your body is hydrated and nourished. 
Hydrate with food.
You can also boost your internal water reserves by eating foods rich in water, nutrients, vitamins and beneficial fats and oils. Fish, nuts, and avocados all contain plenty of essential nutrients that help keep your skin healthy and promote good hydration. Foods like cucumber, zucchini, lettuce and watermelon also naturally have a high concentration of water.
Use body lotion.
Your skin naturally loses moisture throughout the day through evaporation, but you can help trap the hydration you add from bathing by adding a layer of quality lotion. Look for lotions made without heavy fragrances or choose those made for sensitive skin.
Winter Skin Care 101: How to Keep Your Skin Healthy & Hydrated Naturally | #wellness #skincare #health
Click To Tweet

Protect skin.
Exposure to harsh weather can quickly dry and chap your skin, so any time you'll be outdoors, especially for extended periods of time, be sure to cover up exposed areas. Keep an extra set of gloves and a scarf in your vehicle so you're prepared for unexpected time outdoors, whether from an accident or impromptu stop at a local park for some fresh air and exercise.
Change out of wet clothes.
Another way to keep skin healthy is to always remove wet clothes as soon as possible. Not only do cold, wet clothes affect your body's ability to regulate internal temperature, they can create friction that leads to uncomfortable and painful skin irritation. If getting wet is unavoidable, consider layering your clothing so you can shed wet outer layers quickly before they can soak through.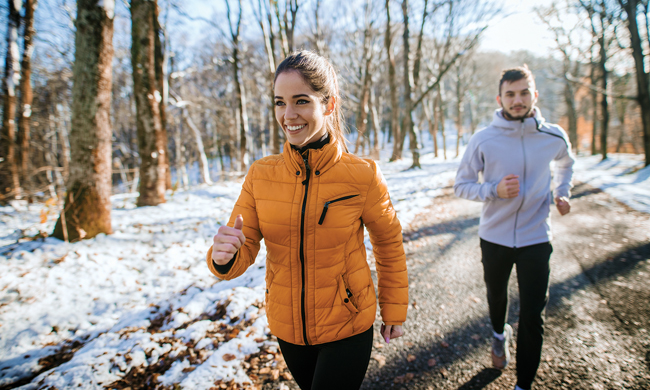 Use a humidifier.
The indoor climate becomes considerably drier in the winter months when the furnace runs regularly. Using a humidifier can help restore a level of humidity that's better for your skin. Aim for humidity levels in the range of 35-50%; depending on your climate, you may need to err on the lower side of the scale to reduce condensation on windows.
Wear sunscreen.
Winter sun rays are just as strong as summer rays, even if you don't feel their heat quite as much. In fact, snow burns that result from sun reflecting off the snow can be even more dangerous than regular sunburns. Protect your skin from burning and drying out by using sunscreen with an SPF of at least 15 any time you venture outdoors.
Now that you know how to keep your skin healthy this winter, make these tips part of your routine.
SOURCE:
Remedy Dermatology Series
Photos courtesy of Getty Images.
---
You can also find MomsWhoSave on Pinterest, Facebook, Instagram, and Twitter. Join us for updates.
Don't miss a thing! Subscribe to MomsWhoSave's blog posts below! Then be sure to confirm your subscription when you get the confirmation email.