Disclosure: Articles may contain affiliate links. As an Amazon Associate, we earn from qualifying purchases (at no additional cost to you). See our full disclosure here.
Last updated on June 16th, 2023 at 10:19 pm
Nothing quenches your thirst on a hot day like a cold glass of water, and we all know how important it is to drink more water every day. Drinking plain water can get a little boring though, so we've found some delicious fruit-infused water recipes you'll want to try.
These are all so refreshing, especially in the summer! And, they're a much better alternative to store-bought fruity drinks that can be loaded with sugar and artificial flavors.
You might want to try our fresh mint ice cubes too. The mint flavor will taste great with many of these drinks, or just add them to plain water!
Refreshing Infused Water Recipes
Refreshing Strawberry Lime Basil Infused Water – This is the perfect thirst-quencher! Let it steep for a bit to meld the flavors.
Citrus Bliss Infused Water – If you struggle to drink enough water in a day, try this tasty infused water recipe. 
Strawberry Lemon Mint Infused Water – Steeped strawberries, lemon, and mint in chilled water is a refreshingly delicious way to get your daily water intake.
Healthy Mixed Berry Infused Water – If you're looking for a great substitute for juice or soda, this mixed berry infused water is a terrific choice.
Blueberry and Raspberry Infused Water – Blueberries and raspberries? What could be better?
Cucumber Lemon Detox Water – There's no reason to save this refreshing drink for a spa day. Make "spa" infused water at home. 
Star Fruit, Fennel, and Mint Infused Water – Combine fresh star fruit (carambola), fresh fennel, and fresh mint for an amazing infused water with a fruity and herbal flavor.
Kiwi Blackberry Infused Water Recipe – Who else loves kiwi? You've got to try this kiwi and blackberry infused water!
Watermelon Kiwi Infused Water – Or, how about kiwi with watermelon? So sweet and flavorful!
Pineapple Orange Ginger Infused Water Recipe – This pineapple orange ginger infused water recipe has great flavor without added calories! And, ginger is a healthy addition to your diet.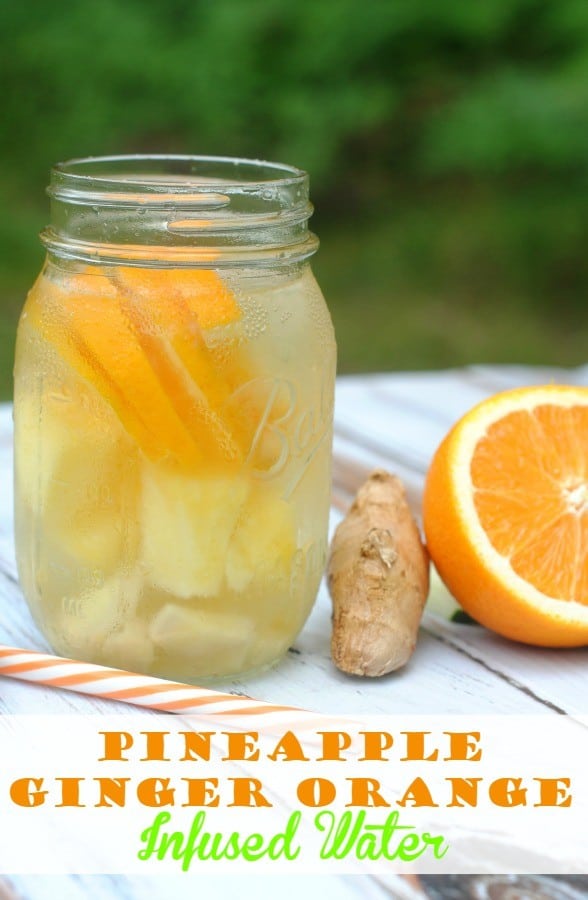 ---
Also read:
5 Ways to Drink More Water
25 Delicious Smoothie Recipes

---
Find MomsWhoSave on Facebook, Instagram, Pinterest, and Twitter, and get our updates!