Last updated on March 2nd, 2019 at 01:45 pm
Are you looking for deals on healthier, organic, gluten-free, non-GMO, or allergy-friendly products? Here are the latest deals we found, including lots of free Kindle books. You can read them on the free Kindle app if you don't own a Kindle. Enjoy!
Coupons
There are hundreds more printable coupons you can pick up from Coupons.com, SmartSource, RedPlum, Hopster, and Target, or you can search the Coupon Database!
You can also check out mobile coupons from Checkout 51, SavingStar, Ibotta, and Cellfire.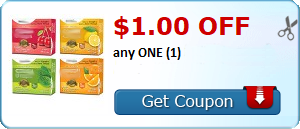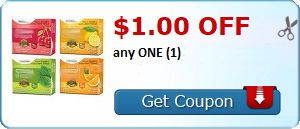 Save $0.50 off any One (1) Silk 96 oz. Almondmilk
Save $0.65 off any One (1) Silk Half Gallon or Larger
Save $1.00 off any One (1) Silk Protein Nutmilk
Save $1.00 on any ONE (1) Pure Leaf hot or iced bagged and loose teas
Save $2.00 on any ONE (1) multipack of ProNourish™ Drink
Save $0.30 when you buy ONE CUP any flavor Liberté yogurt
Save $1.00 On any ONE Newman's Own Salad Dressing
Save $0.50 on ONE (1) Sugar In The Raw 100 Count Packet Box or 24oz. Bulk or Larger
Save $0.75 when you buy TWO any flavor Yoplait Go-GURT Yogurt
IBOTTA
Earn $1.50 when you purchase Whole Earth Sweetener®
Earn $1.00 when you purchase Quorn™ Meatless & Soy-Free


Freebies & Giveaways (while they last)
Free Sample of Natural Vitality Natural Calm Drink
Free Sample of Natures Design Supplements
Free Samples of Emergen-C, Immune+ & Emergen-Zzzz
Free Venture Bar Sample
Free Sample of Truvia Nectars & Truvia Naturals
Free Sample of WowButter Creamy Peanut Free Toasted Soy Spread
Free resources for teaching about the environment from the EPA
Kindle Freebies
Free Kindle books are usually only free for a limited time; be sure to double check the price before ordering. (If you're a book lover, click here for all the latest Kindle book deals.) Use the free Kindle app to read these titles if you don't have a Kindle. It's available for almost any device.
Tips for a More Natural Life (Natural living, natural remedies, home remedies)
Essential Oils For Beginners: Aromatherapy And Essential Oils
Transform Your Health: 10 Easy Habits to Lose Weight for Good: Diets Don't Work. Healthy Habits Do.
Herbal Remedies: A Beginners Guide To Herbal Remedies (Herbal Medicine, Alternative Medicine, Natural Healing)
Paleo Recipes for Rapid Weight Loss: 50 Delicious, Quick & Easy Recipes to Help Melt Your Damn Stubborn Fat Away!

Natural drinks for your health: A small digital guide with some natural drinks, their natural and healing properties
W.A.I.T. loss: The Keys to Food Freedom and Winning the Battle of the Binge
Essential Oils: Detailed Essential Oils For Beginners Guide For Physical and Emotional Health – Including FREE 50 DIY Essential Oil Recipes ebook
 Clean Eating Recipes Book 1: Over 30 Simple Recipes for Healthy Cooking (Clean Food Diet Cookbook)
Weight Loss Smoothies: 33 Healthy and Delicious Smoothie Recipes to Boost Your Metabolism, Burn Fat and Lose Weight Fast
Holistic Wellness Treatments For Total Wellbeing, Beauty, and Health: Pamper Yourself to the Max from the Comfort of Your Home! (Spa, Aromatherapy, Essential Oils Book 2)
12 Healing Herbal Recipes: Herbal Medicine The Delicious Way
Fruit Infused Water: The Ultimate Fruit Infused Water Book: 48 Vitamin Bottle Recipes
Vegan Diet for Beginners – Clean Eating – 35 Delicious and Easy Recipes for a New Healthy Vegan Lifestyle
______________________________________________________
You can also find MomsWhoSave on Facebook, Instagram, and Twitter. Join us for updates.
Don't miss a thing! Subscribe to MomsWhoSave's blog posts below! Then be sure to confirm your subscription when you get the confirmation email.
Disclosure: MomsWhoSave posts may contain affiliate links that help to support this site. See full disclosure policy here.