Last updated on February 5th, 2019 at 07:27 pm
Have you tried Walmart's grocery delivery service? It's so convenient, especially at this busy time of the year. Whether you're a working mom or stay-at-home with little ones, Walmart grocery delivery makes life easier. Cross grocery shopping off your to-do list, save time, gas money, and the hassle of taking the kids along as you shop for groceries. And, of course, you're getting Walmart's great prices! **And grab your coupon code here for your first delivery!
Join me to learn more at our #WalmartGroceryDelivery Twitter party on December 7th. We're giving away $500 in Walmart gift cards too! Click to RSVP.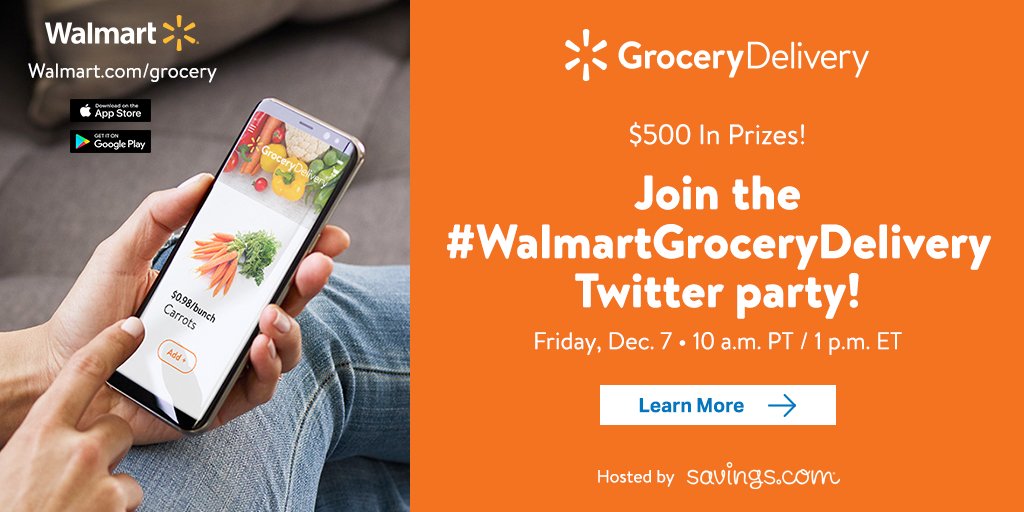 I'll see you Friday, December 7th at 10 AM Pacific time / 1 PM Eastern time at the #WalmartGroceryDelivery Twitter party! I can't wait to tweet with you about Walmart and all the ways that grocery delivery makes people's lives easier. Be sure to RSVP to be eligible to win! We're giving away (6) $25 gift cards, (2) $50 gift cards, (1) $100 gift card, and (1) $150 gift card grand prize!
---
You can also find MomsWhoSave on Facebook, Instagram, and Twitter. Join us for updates.
Don't miss a thing! Subscribe to MomsWhoSave's blog posts below! Then be sure to confirm your subscription when you get the confirmation email.