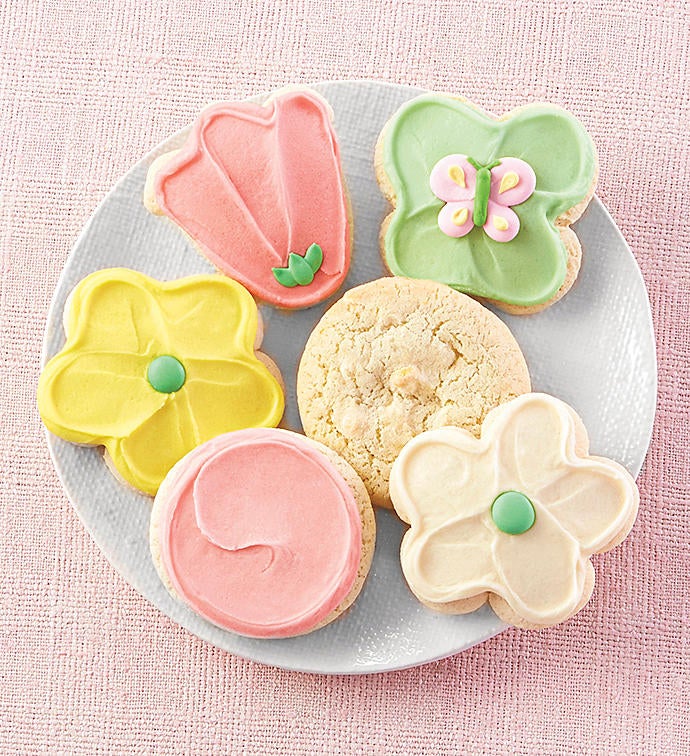 Get this Spring Cookie Sampler for just $12.99 at Cheryl's for a limited time. You even get free shipping with this deal, plus a free bonus! Cheryl's will send a $10 gift card along with your purchase. This is a great deal!
The Spring Cookie Flavor Sampler comes with six individually-wrapped cookies, including buttercream frosted flowers, tulip and butterfly cut-out cookies, frosted strawberry sugar, and a new white chocolate lemon sugar cookie.
You can have this cookie sampler sent to a friend, and you can even specify the delivery date and include a gift message. What a fun surprise this would be to get in the mail for a special occasion or just to let someone know you're thinking of them!
 ______________________________________________________________
You can also find MomsWhoSave on Facebook, Instagram, and Twitter. Join us for updates!
Don't miss a thing! Subscribe to MomsWhoSave's blog posts below! Then be sure to confirm your subscription when you get the confirmation email.
Disclosure: MomsWhoSave posts may contain affiliate links and sponsored content that helps to support this site. See full disclosure policy here.